Smolt sorting system with water separator and fish counter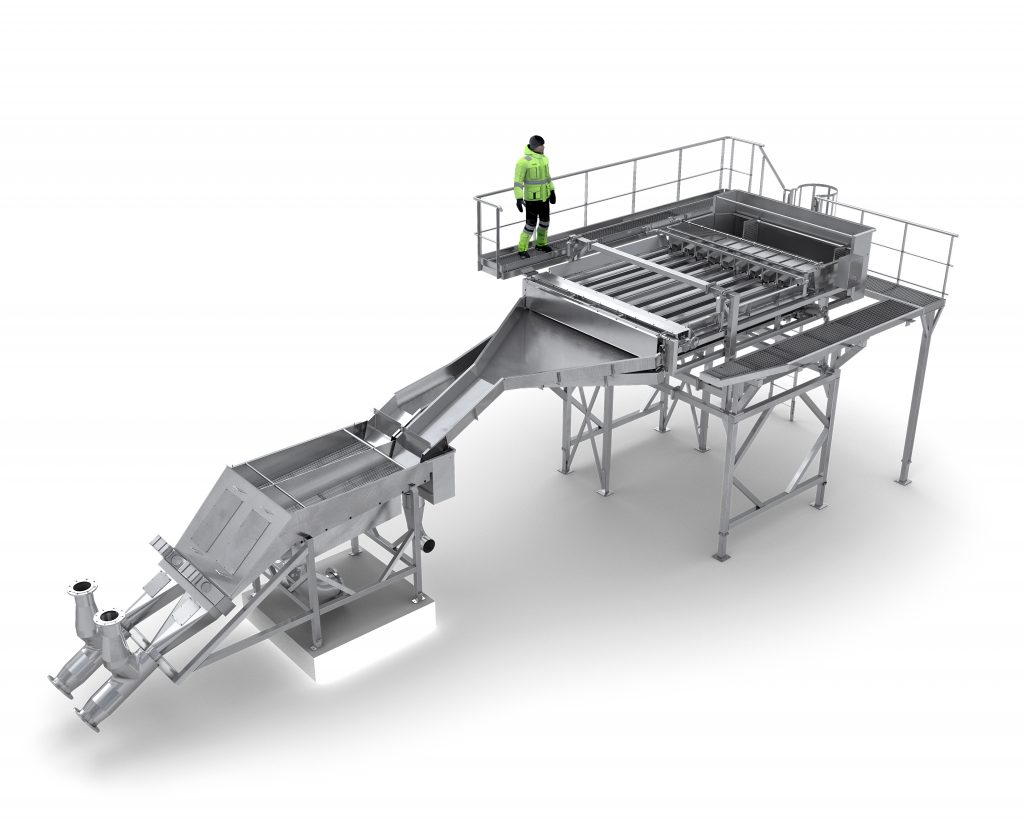 This system consists of two Bjørdal™ products: Bjørdal Sorting Machine and Bjørdal Water Separator and is integrated to the available space in your production area.
The sorting machine and water separator is chosen based on fish size and number of fish through the process.
For fish farms with RAS water treatment, the equipment is designed for return of the RAS water with minimum leakage and need of replacement.
The products are designed according to NS9416 and with focus on fish-wellfare as well as HSE for the operators.
For installations where seawater is used, AISI316 is optional.
Number of sortings: 2- 4 with delivery sideways or at end
Capacity – example:
Weight 80 gram – 50 000 fish pr hour
Weight 800 gram – 25 000 fish pr hour
‍