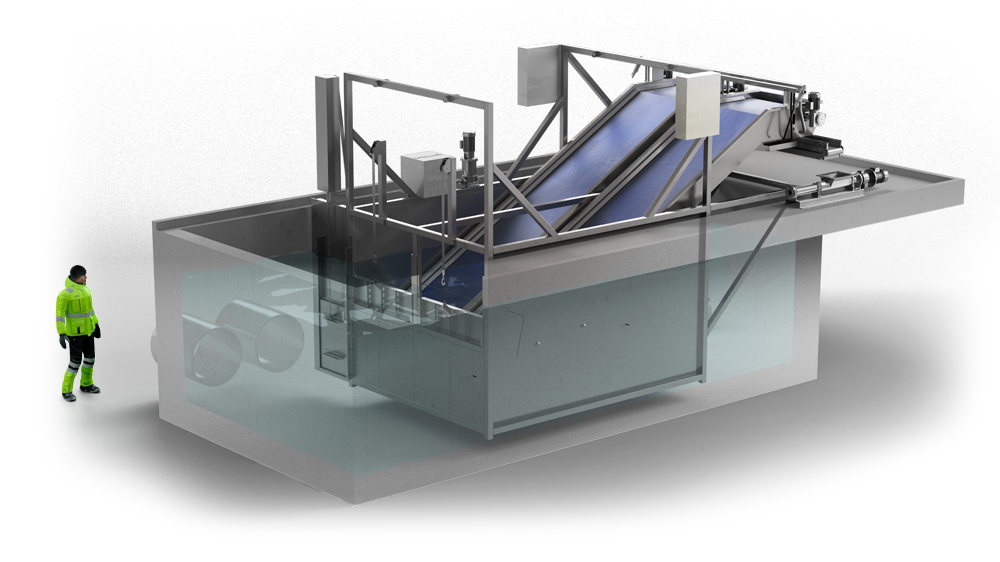 Water treatment plant
The Steel Tech water filtration system is a filter unit designed for each project. The main purpose is to remove feces and excessive fishfeed from the water according Norwegian Fish Health authorities, but is also used to remove other items and particles such as plastic from water.
Reference capacity span from 10 – 90 cbm of water per minute.
The filter system can also be designed for other purposes such as removing of plastic elements from RAS systems.
The waste removed by the filter is delivered with a dryness of 15 – 25% from the filter and can easily be delivered to bulk,  drying units, bio- gass installations etc.
‍