Water separator & fish counter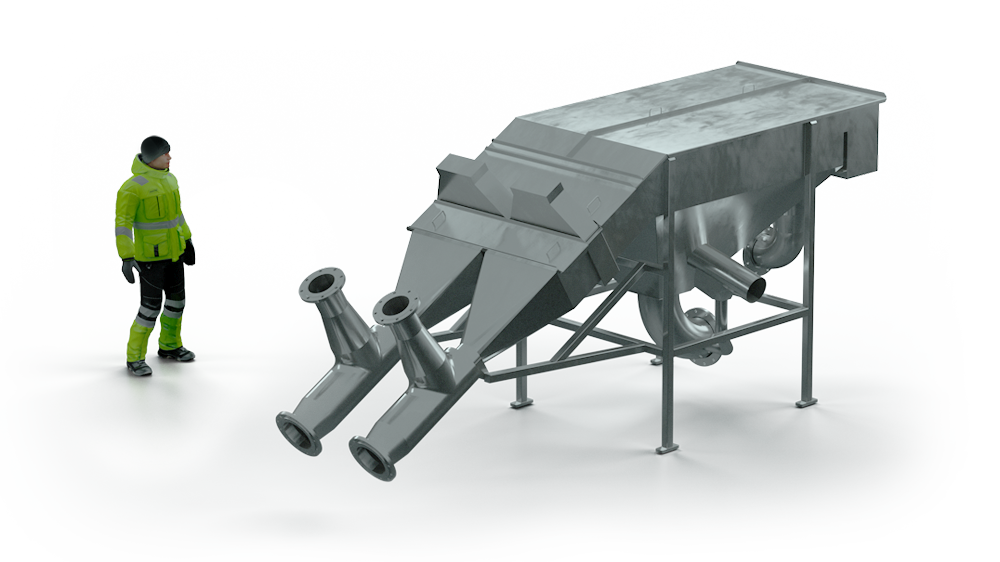 The Steel Tech water separator and fish counter is a mandatory solution for transfer of smolt/fish from one location to another.
The Steel Tech water separator are available in different dimensions, either from a selection of standards or built by project.
Typical Capacity – 200 000 fish pr hour, limited by the capacity of the fish counter.
The Steel Tech water separator is normally delivered with an Aquascan fish counter, but are easily adapted to other makers on request.
The grates for removing water and undersized fish are changable – and does also enable return of RAS water.
The design are made according NS9416 and also with a production quality that ensures optimum fish welfare.
The construction are made in AISI304 or alternatively in AISI316 as option.
‍