Sorting line with vaccination station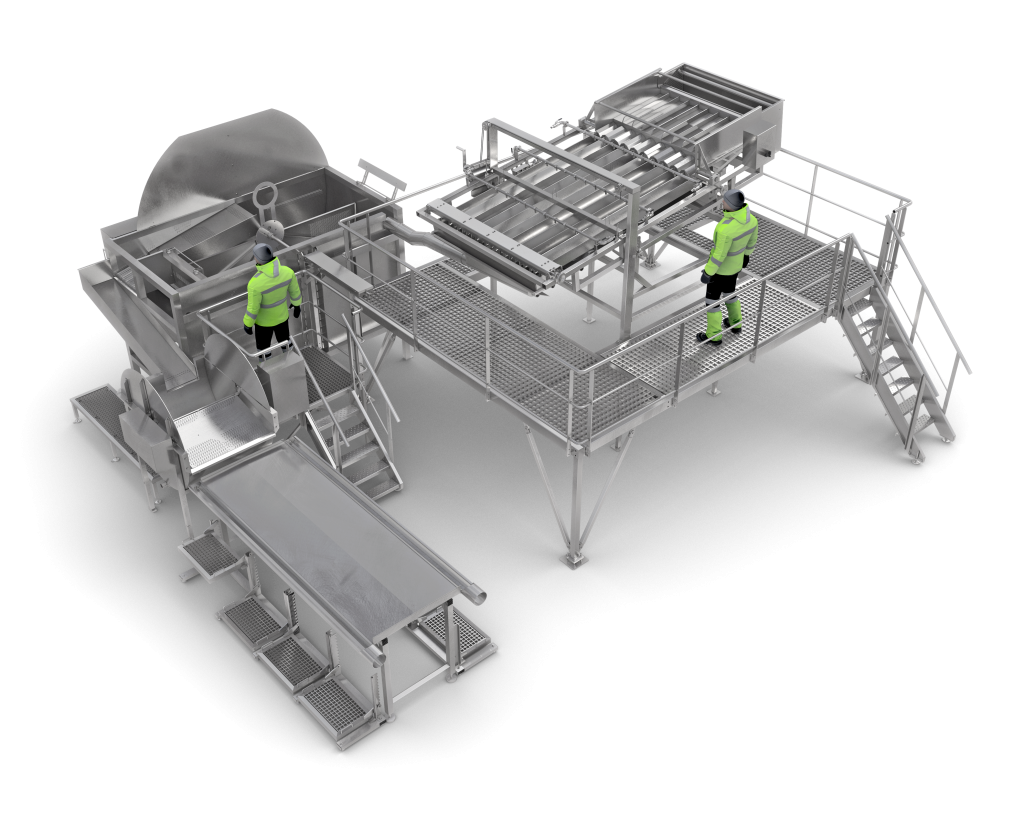 This system is built on a range of standard Steel Tech™ products that is integrated into available space in your production area:
Steel Tech Sorting Machine 6 / 10 or 15 lanes for fish 5 – 250 grams
Steel Tech Supply tank with manual or electrical operation of feeder
Steel Tech anesthetic tub with electric operated rotation feeder
Steel Tech Vaccination table
Steel Tech adjustable working stations
The sorting machine and water separator is chosen based on fish size and number of fish through the process.
For fish farms with RAS water treatment, the equipment is designed for return of the RAS water with minimum leakage and need of replacement.
The products are designed according to NS9416 and with focus on fish-wellfare as well as HSE for the operators.
The System can also be delivered as Steel Tech Duo vaccination system for two separated vaccines