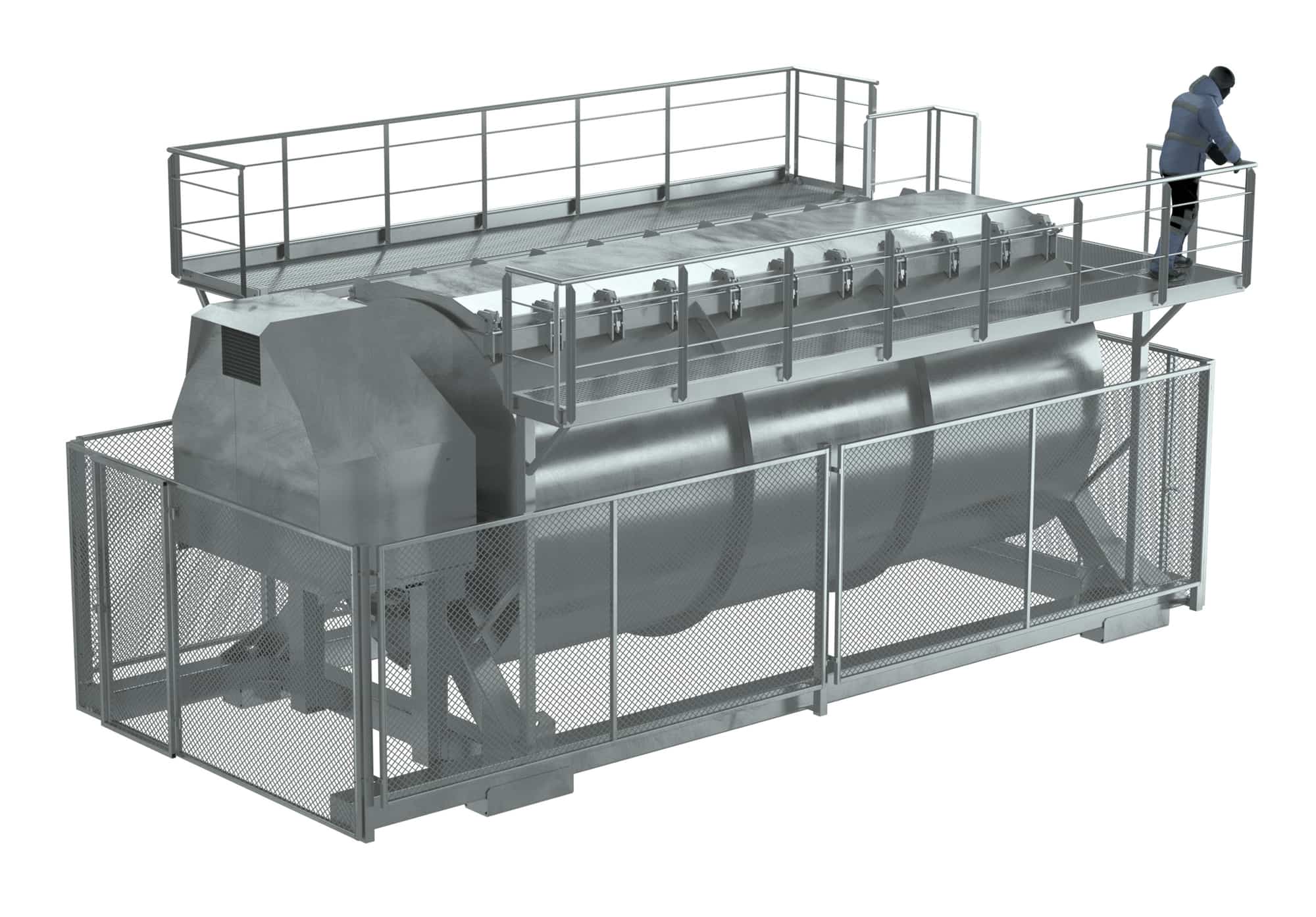 Standard net washing machine for fish farming nets.
The washing machines are CE approved and delivered with stairs, walkways and fences adapted to local available space and suroundings.
Standard sizes measured in cubic meter washing drum.
30 cubic meters
37 cubic meters
52 cubic meters
70 cubic meters
The net washing machines are delivered as stand alone or in combination with the Steel Tech Filtration unit for recycling of washing water.