Complete on shore crab processing factory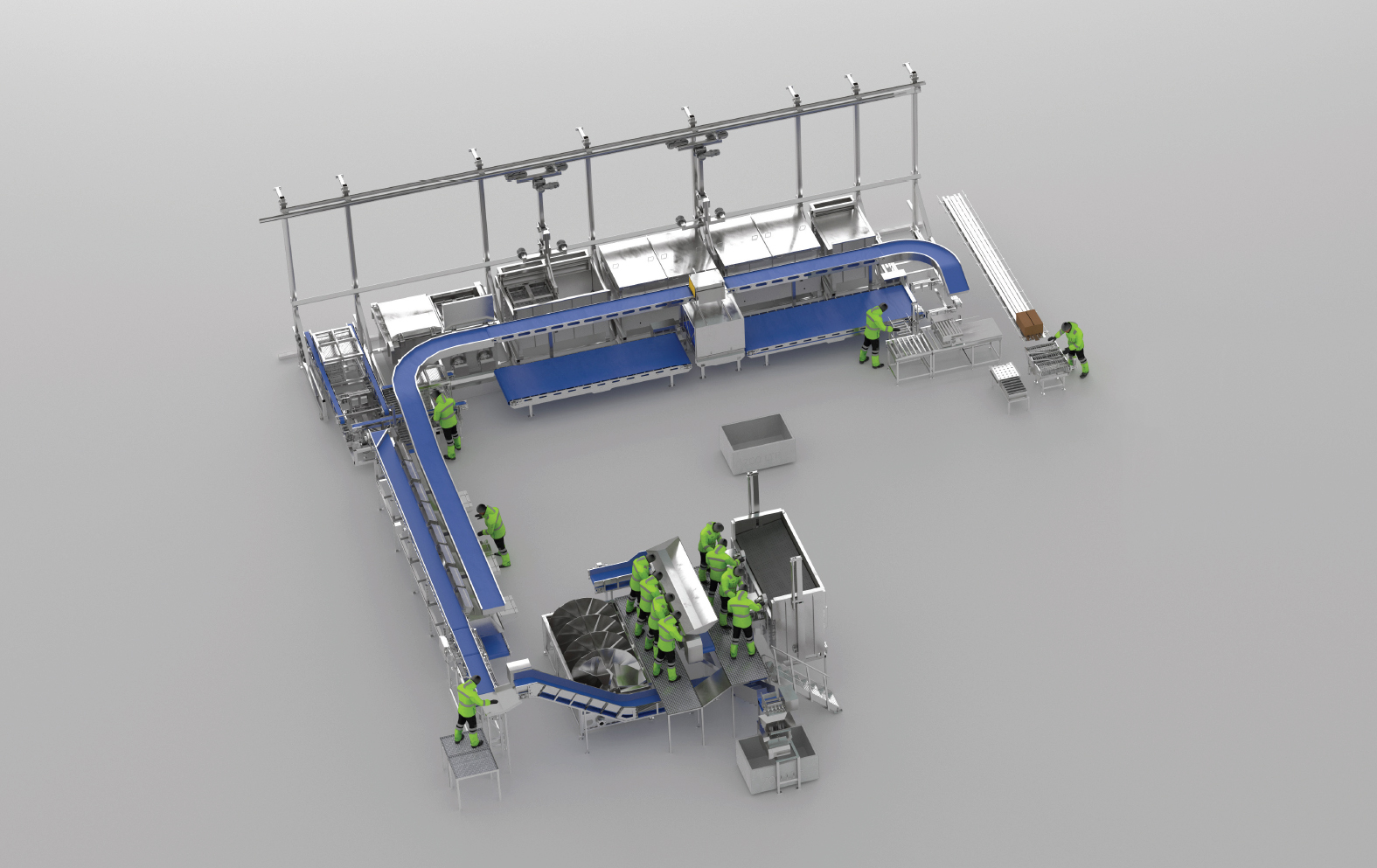 A complete Steel Tech factory for onshore production of high quality, ready for market products of king- or snow crab.
Normally designed and delivered as a complete installation, including all necessary equipment from reception, process equipment, conveyors, electronic graders and sorting tanks.
The Steel Tech factory does normally include freezers and packing line.
The factory is controlled by Steel Tech Advanced Automation System, including logbook.