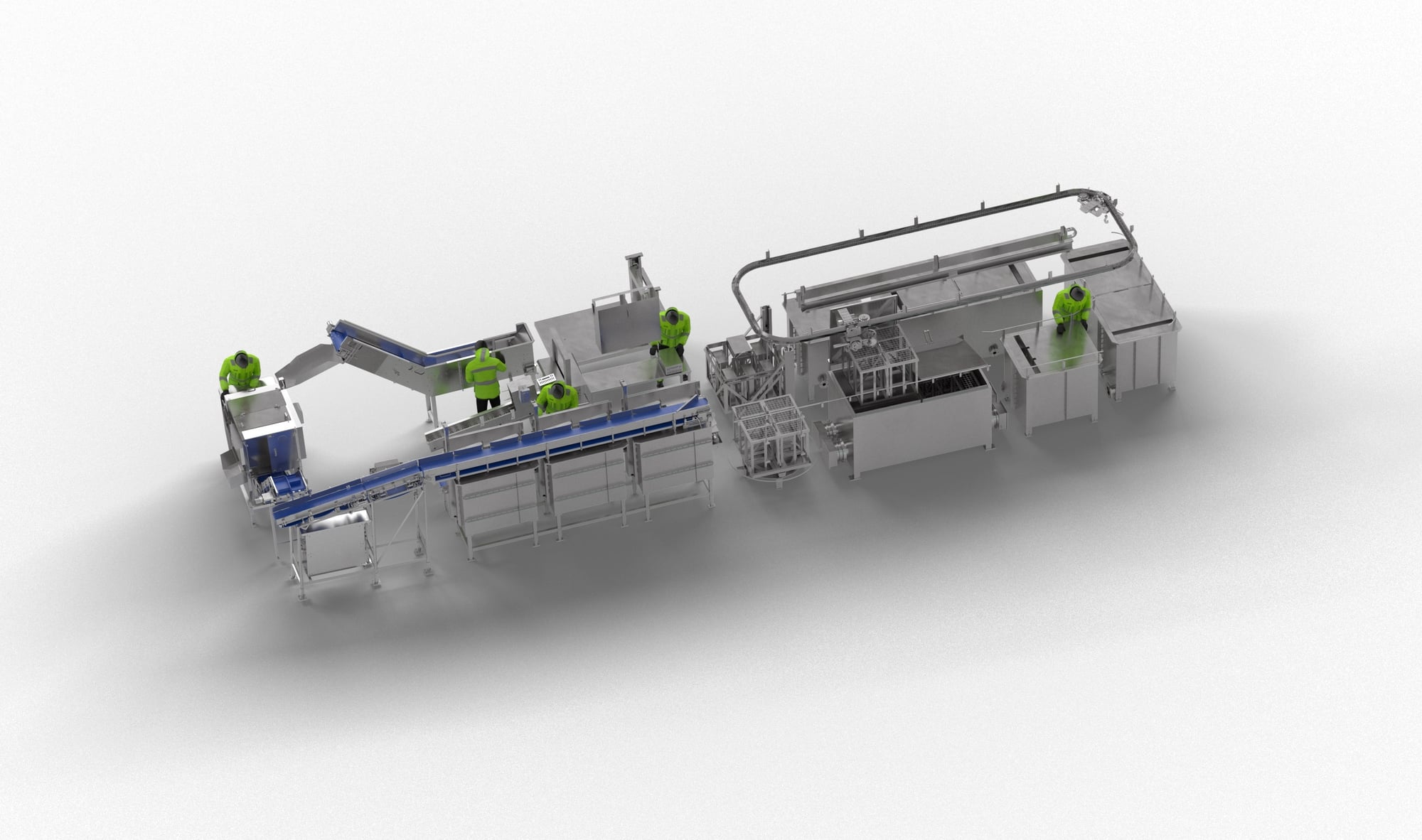 This Steel Tech Processing plant layout is made together with a Norwegian client for a separate process line for crab processing on board an existing fishing vessel.
As all other projects for processing plants, the factory layout is designed in 3D allowing you to study the logistics and processing lines in detail.
This Steel Tech Processing plant takes care of all processing of crab from reception to boiling, cooling, brinefreezing as well as own station for packing and labelling of cartons. The factory also includes logistic from factory to cargo room as well as logistic and grinding of bait.
The Steel Tech Advanced Automation System takes care of the operation of the factory as well as monitoring of the condition of the equipment and logbook for catch. Thils also allows for online monitoring and system check via VPN.
Processing:
This on board process plant is designed for processing of high quality products of snow crab – ready for market.
The equipment is taking care of all parts of the process such as:
Reception on fishing deck
Sorting out of non-collectables that are gently released
Butchering and brushing machines
Grader for products
Bleeding/grading tanks
Quality control and packing
Tanks for boiling, cooling and brine-freezing
Packing station and transport of market cartons to cargo hold
The overall capacity is 15 tons of products pr day.