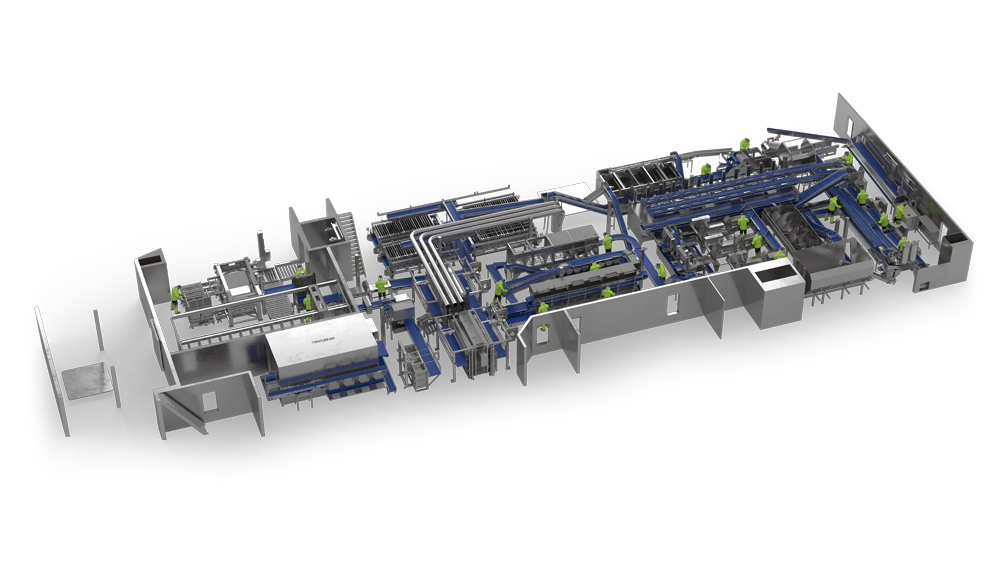 This Steel Tech Processing plant layout is made together with a Norwegian client for a trawler specified for production of a combination of different species and products.
As all other projects for processing plants, the factory layout is designed in 3D allowing you to study the logistics and processing lines in detail.
This Steel Tech Processing plant takes care of all processing of fish and freezing the products in ready to market cartons as well as all marking and logistics of fish and cartons from reception to cargo room.
The Steel Tech Advanced Automation System takes care of the operation of the factory as well as monitoring of the condition of the equipment and logbook for catch. This also allows for online monitoring and system check via VPN.
Processing:
White fish ( Cod, haddock, saithe); processing of head and gutted (HG) and filet
Shrimps: Production of industry shrimps – raw frozen in blocks
Logistics with a Steel Tech Freezing hotel for sorting of master cartons in front of the included palletizer . The included elevator transports the compact pallets from the factory deck to the cargo room and also from the cargo room to the ship side for unloading
Freezing plant includes automatic horizontal freezers and vertical freezers with a total capacity of 30 tons per day (24hours).
Contact our team with your specific processing requirements and we will assist you in designing your optimum factory.